Located in Person and Caswell county in north-central part of the state near Roxboro, N.C. and Danville, VA.

Office Located on Semora Road at First Bridge on Hyco (336)322-5800


We Have a Office on Hyco Lake to Better Serve You!


Visit our new office on Hyco Lake or online at: www.hycolife.com!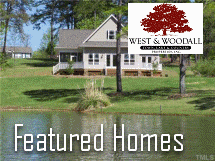 If you are looking for entertainment, recreation, sports, nature or just a relaxing time, Hyco Lake is the place!
Come join us and you'll be the next to move to Hyco Lake.
Upcoming Local Events
Normal Lake Level is 410.5'